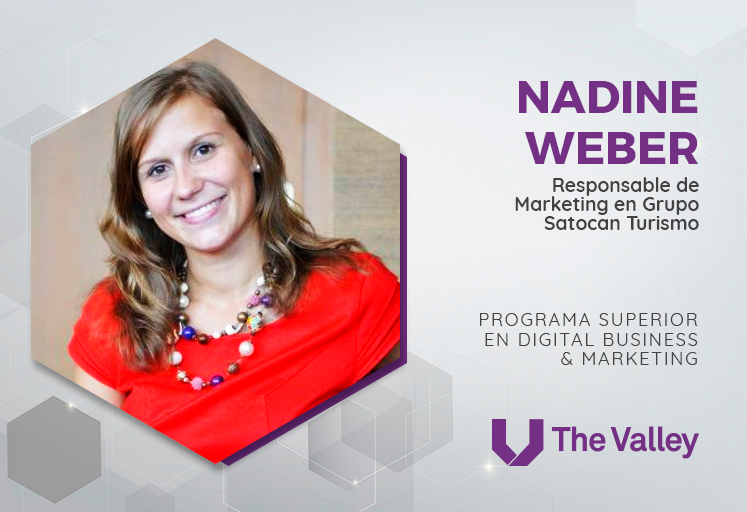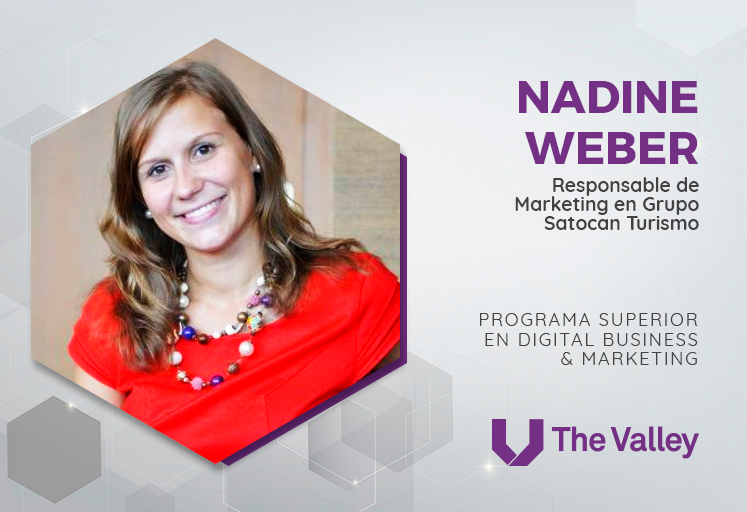 El Programa Superior en Digital Business & Marketing terminó su primera edición en Canarias. Nadine Weber, Responsable de Marketing en Hoteles Satocan Turismo, fue una de las alumnas, quien  ha aprovechado esta formación para aplicarla al sector turístico.
¿Por qué decidiste realizar una formación en el sector del negocio digital?
Al terminar hace dos años mis estudios especializados en Turismo y Eventos quería ampliar mis conocimientos de marketing online y eCommerce. Viendo el programa y la oferta ofrecida por The Valley, decidí de aprovechar esta oportunidad.
¿Cuál es el motivo por el que escogiste The Valley?
Comparando los profesores y el programa que ofrece The Valley para este programa, me di cuenta que era el más completo.
¿Cómo consideras que ha impactado la digitalización en tu sector y en qué etapa crees que se encuentra?
En Satocan Turismo estamos dando cada vez más enfoque a la digitalización de la empresa y buscando más y más partners y herramientas para trabajar de forma más efectiva en el entorno online aprovechando las estrategias y ventajas que ofrece.
¿Qué crees que el Programa Superior en Digital Business & Marketing ha significado en tu carrera profesional?
Me ha ayudado mucho a ver otras perspectivas y sobre todo a profundizar en el conocimiento previo. Me ha dado más ideas e inputs para el día día de mi trabajo y me permite ver más posibilidades y sobre todo herramientas para medir campañas online y marketing digital.