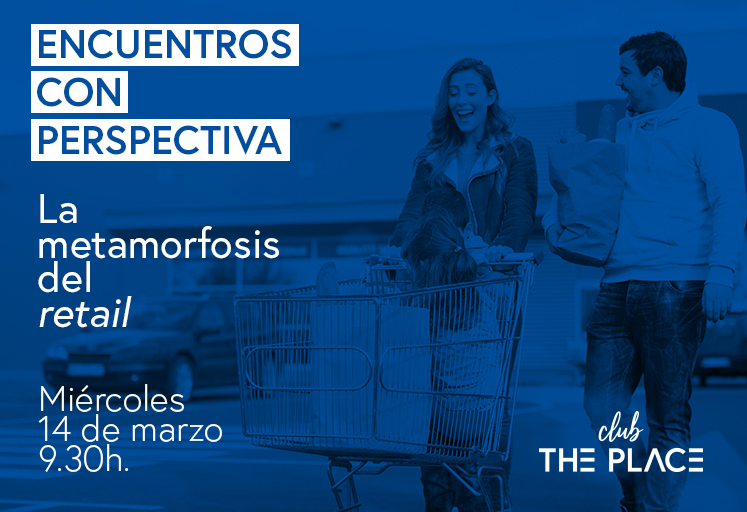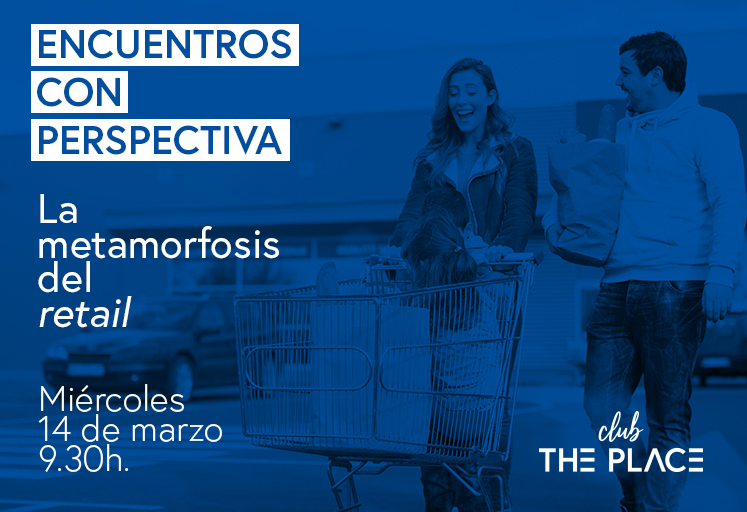 Un encuentro, tres ponentes, un objetivo
Analizar la profunda metamorfosis del retail y abordar algunas de las preguntas claves de un sector en plena transformación.
Organizado por  Diario Perspectiva y el Club The Place, el encuentro se celebrará el próximo miércoles, 14 de mazo, de 9.30 a 11.30h en el ágora de The Place. Moderado por José Suárez de Lezo, Director de RRII de Diario Perspectiva, "Encuentros con perspectiva: la metamorfosis del retail" contará con cuatro invitados de altura: Concha Guerra, Directora General de NetMentora Madrid, Arturo Molinero, Director General de Recursos Humanos y Relaciones Externas de Carrefour, Fernando Aparicio, Global Service Partner de Alibaba.com y Cristina Ester, Directora de Marketing de El Ganso.
Bajo la premisa, ¿cómo evolucionará esta transformación del ecosistema del retail en los próximos años? ¿Están preparados los supermercados de barrio para ganar la batalla de los hipermercados? ¿Cómo subsistirán las grandes marcas frente a las pequeñas distribuidoras?, el programa del primer "Encuentro con perspectiva" busca abordar la profunda transformación de un sector que tiene por protagonista al cliente, los nuevos hábitos de consumo y las experiencias de compra.
En este nuevo escenario, las empresas de distribución y consumo centran sus estrategias de crecimiento en la proximidad y en la conveniencia de sus clientes. El espacio físico, convertido en el lugar donde apuntan los gigantes del comercio electrónico interesados en completar la experiencia de cliente, convive con el esfuerzo de las marcas tradicionales por readaptar sus establecimientos comerciales y potenciar la omnicanalidad. Las Pymes, con menos recursos, intentan innovar para mantener a su clientela y tratar de profundizar en nuevos mercados.
Dirigido a expertos, profesionales y estudiantes, la entrada al primer "Encuentro con perspectiva: la metamorfosis del retail" es gratuita. El aforo es limitado, reserva tu plaza aquí.