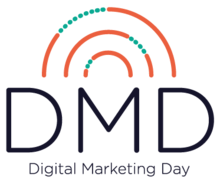 Tras el éxito en Málaga, el Digital Marketing Day llega a Madrid
The Valley, apoyando la innovación en el sector digital, ha organizado, junto Windup, la primera edición del Digital Marketing Day Madrid, que se celebrará el día 9 de marzo.  En una jornada de 8.30 a 19.00 horas se ofrecerá formación práctica sobre las últimas tendencias del marketing online, impartida por los mejores profesionales de la industria.
Además, esta jornada sobre marketing online recorrerá cuatro ciudades españolas: Madrid, Málaga, Santiago y Barcelona; y en la capital se celebrará en el Hotel Silken Puerta de América. Dirigido a profesionales de este área, el equipo de ponentes del Digital Marketing Day enfocará sus charlas bajo el tema de trabajar la conversión para optimizar el ROI.
Puedes registrarte en el evento, pinchando directamente aquí. Para todos los Vallians: alumnos, alumni y profesores tenemos un código descuento de un 10%. Puedes solicitar el tuyo enviando un mail a info@thevalleydbs.com.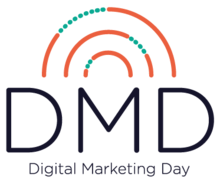 AGENDA DEFINITIVA
8:30 – 9:00 – Acreditaciones.
9:00 – 9:15 – Presentación por parte de Ana Delgado de The Valley DBS y por Antonio Perles de Windup School.
9:15 – 10:00 – El Método Ric por Luis. Villanueva.
10:00 – 10:30 – Taller patrocinado por TeamLeader: Cómo incrementar las ventas con el mismo tráfico y cómo incrementar el ROI, por María Abad.
10:30 – 11:15 – Cómo atraer más clientes con tu estrategia de contenidos, por José Facchin.
11:15 – 11:45 – Coffee.
11:45 – 12:30 – De la visita a la conversión, trabajando el quality score, por José Manuel Gómez Zorrilla.
12:30 – 13:00 – Taller patrocinado por Raiola Networks: Cómo trabajar la usabilidad para mejorar la conversión, por Álvaro Fontela.
13:00 – 13:30 –  Eunice Hidalgo y Juan David Mateos. Taller patrocinado por SEMminer: ¿Por qué es mejor hacer SEM que SEO?
13.30 – 14.15 – Estrategias de Marketing digital, la evolución del marketing mix, por Miguel Ángel Trabado.
15:30 – 16:00 – Taller patrocinado por Retail Rocket: ¿Cómo duplicar la eficacia de tus campañas con emails transaccionales automatizados, por Teresa Herrera.
16:00 – 16:45 – SEO Social, comunicación 360º orientada a la venta online, por Alberto Alcocer.
16:45: 17:15 – Coffee
17:15 – 18:30 – Técnicas de blogging avanzadas, por Miguel Florido.
18:30 – 19:00 – Taller patrocinado por Lowpost: Soluciones happy content para tocar la luna con tu estrategia de Marketing de contenidos, por Christian Larrainzar
19:00-19:45 – Del SEO a la conversión pasando por los contenidos, por Fernando Maciá.
20.00  Aperitivo Afterwork con ponentes y patrocinadores (SÓLO PARA ENTRADA BUSINESS)