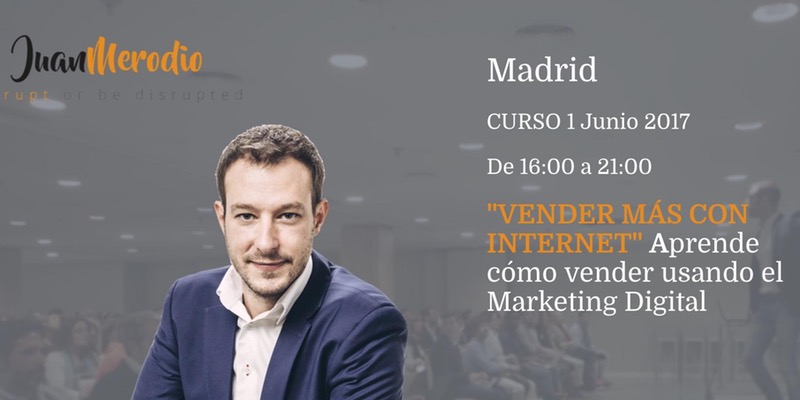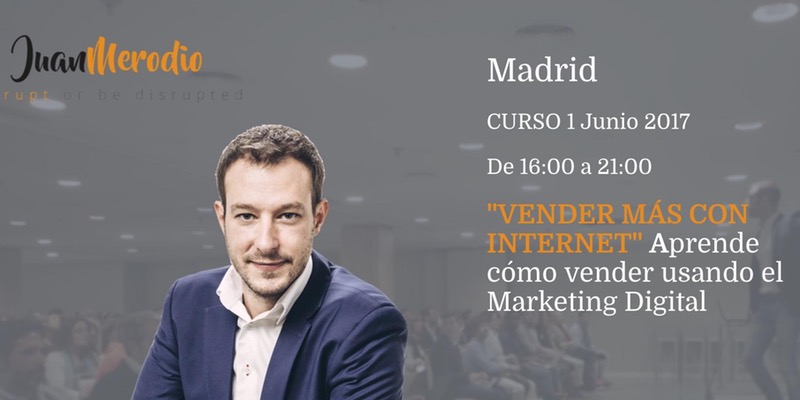 El 1 de junio en The Valley organizamos un taller dedicado a enseñar a incrementar las ventas usando correctamente el marketing  digital, impartido por Juan Merodio. Bajo el título "Vender más con internet" se analizarán  las herramientas del método #10BusinessFactors para conseguir convertir. En una jornada de cinco horas, de 16.00 a 21.00 h. se desarrollará en las instalaciones de The Valley Madrid.
Este taller está orientado a equipos de marketing, de ventas, emprendedores y empresarios que necesiten una visión estratégica del impacto del marketing digital. Además, la formación girará en torno a crear una estrategia digital que desemboque en las ventas a través de herramientas concretas.
Juan Merodio, consultor, profesor y analista de marketing digital y ventas, es uno de los mayores expertos del sector en España y Latinoamérica.  Autor de 10 libros, ha formado en los últimos 3 años a más de 10.000 profesionales a usar herramientas digitales en la empresa.
Por tanto, si quieres mejorar tu conversión, no dudes en comprar tu entrada haciendo click aquí.
Agenda del taller "Vender más con internet"
Análisis de la situación actual


Micro-auditoría
Estado de situación actual
Definir tu punto de partida

2. Herramientas, estrategias y tácticas

Cómo crear una web que venda
Herramientas digitales
Estrategias de venta digital

3. Creación de tu estrategia de negocio

Creación de tu hoja de ruta estratégica
Cómo medir los resultados de la estrategia
Cuadros de mandos y plantillas