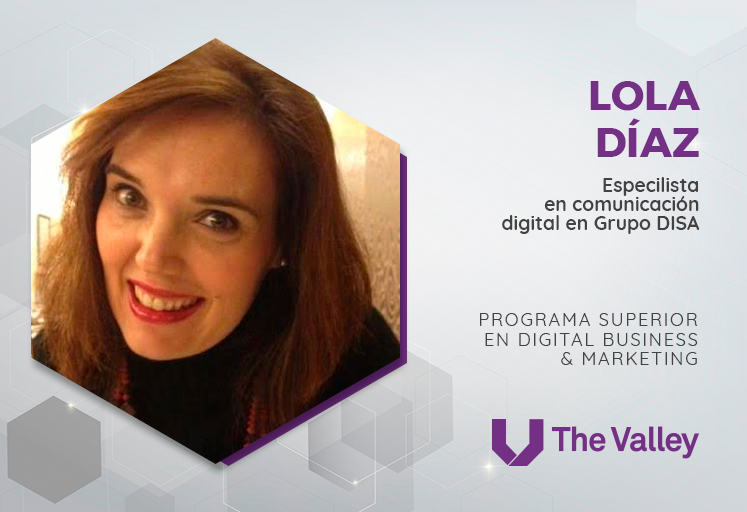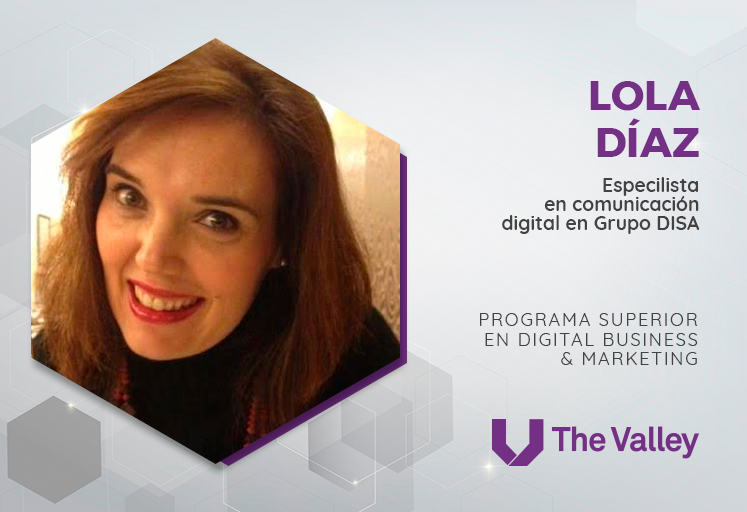 Lola Díaz es alumna de nuestro Programa Superior en Digital Business & Marketing (PSDBM+) en The Valley Canarias. Actualmente trabaja en el Departamento de Comunicación del Grupo DISA como Especialista en Comunicación Digital y, durante un largo período de su vida laboral, ha trabajado en el departamento de Marketing y Publicidad de empresas del sector de Automoción. Además de esto, su trayectoria académica ha sido muy extensa, es experta en Protocolo y Comunicación, Marketing y Publicidad, cuenta con la Diplomatura en Investigación y Técnicas de Mercado y es Técnico Superior en Gestión Comercial y Marketing.
¿Por qué decidiste realizar una formación en el sector del negocio digital?
Además de ser el área al que he ido enfocando mi formación a lo largo de los últimos 10 años, es en la que me estoy desarrollando profesionalmente. Cabe añadir que hay un gran componente de "diversión", ya que es un mundo que verdaderamente me apasiona.
¿Cuál es el motivo por el que escogiste The Valley?
Por la calidad del profesorado y su gran trayectoria como centro de formación.
¿Cómo consideras que ha impactado la digitalización en tu sector y en qué etapa crees que se encuentra?
Es un área en constante evolución que ha facilitado muchas tareas y  ha descubierto nuevas maneras de contactar con el cliente. Considero que está en una etapa muy inicial en el sector para el que trabajo.
¿Cómo ha cambiado tu trabajo y evolucionado tus tareas con la transformación digital?
Dándole un enfoque global a todo el ecosistema digital con el que trabajamos.
¿Qué crees que el Programa Superior en Digital Business Marketing ha significado en tu carrera profesional?
El conocer todas las áreas digitales en las que podemos trabajar, así como impulsar su evolución gracias al conocimiento tanto teórico como práctico de las diferentes herramientas.