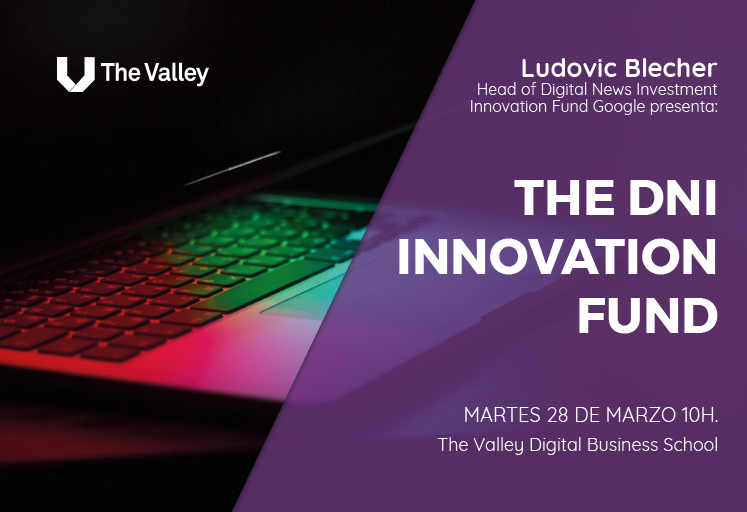 Next Event
Fecha

06 Mar 2018

Tiempo

19:00 - 20:00
Fecha
28 Mar 2017
Tiempo
10:00 - 10:45
Coste
0€
Digital News Initiative Innovation Fund de Google: Estimulando la innovación en el ecosistema de noticias
El próximo 28 de marzo, a las 10h de la mañana en la sede de The Valley Digital Business School (Plaza Carlos Trías Bertrán, 7, 1ª planta), Ludovic Blecher, Head of Digital News Investment Innovation Fund – Google – (EMEA), presentará el DNI (Digital News Initiative) Innovation Fund de Google. 
El objetivo del Digital Innovation Fund es estimular la innovación en el ecosistema de noticias. En los próximos tres años, Google pondrá a disposición hasta 150 millones de euros para proyectos basados en un nuevo pensamiento en la práctica del periodismo digital y que apoyen el desarrollo de nuevos modelos de negocio.
Duración de la charla: 45 minutos.