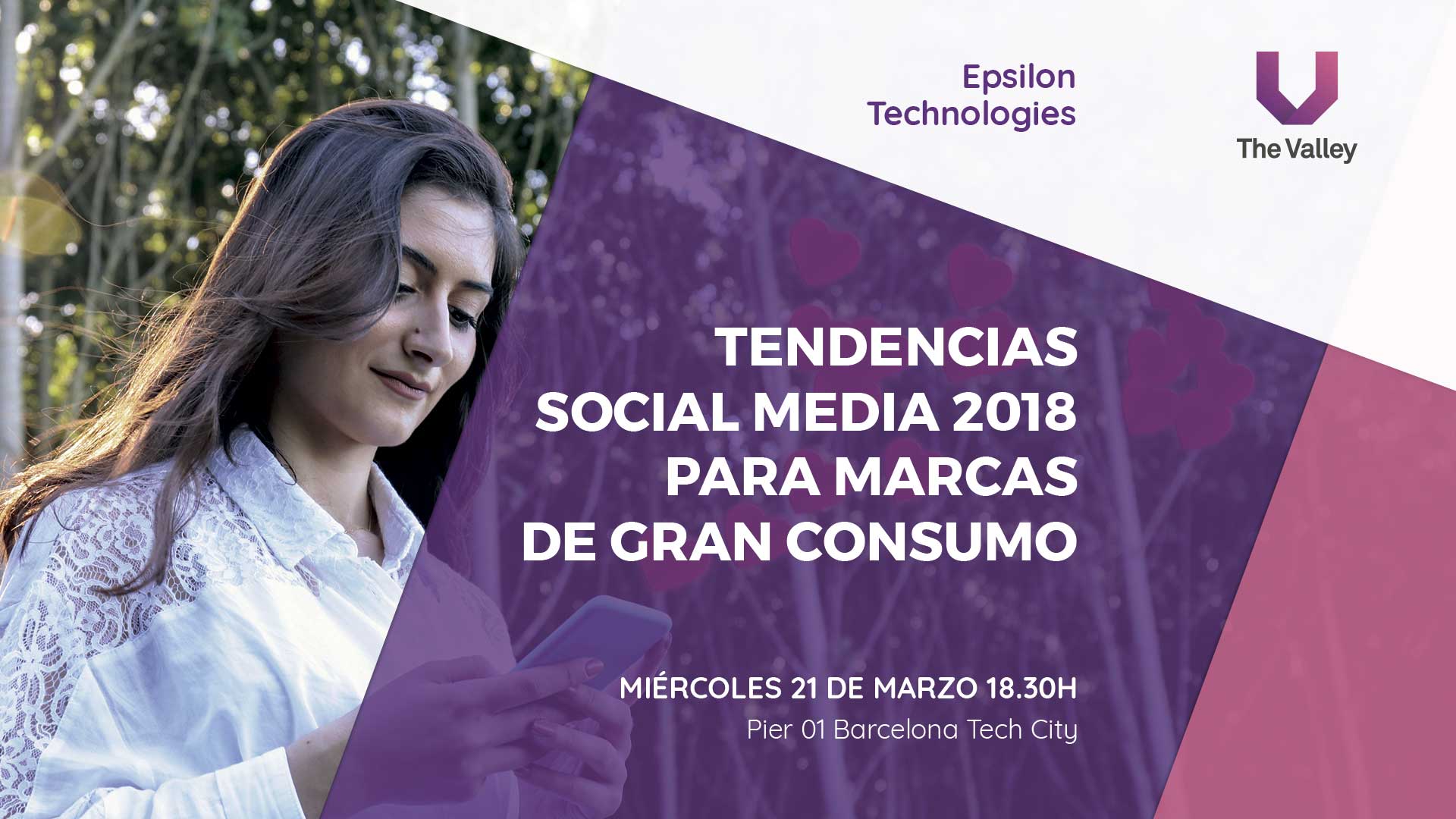 Tendencias Social Media 2018 para Marcas de Gran Consumo
¿Quieres conocer cuáles son las tendencias más disruptivas en redes sociales para 2018 en el sector del Gran Consumo? En este evento, de la mano de Epsilon Technologies y The Valley Digital Business School, hablaremos de contenido de valor, de Instagram, de influencers y te daremos las claves para configurar estrategias de éxito en tu presencia en redes sociales en 2018.
Daniel Dévai, Director de Epsilon Technologies, presentará en primicia el estudio Tendencias Social Media 2018 del sector del Gran Consumo. Además también podrás conocer la estrategia de contenidos de tres marcas líderes en redes sociales de la mano de sus responsables directores.
Programa de la jornada:
18.15. Recepción de asistentes
18.30. Saludo y bienvenida
18.35. Tendencias Social Media 2018 en Gran Consumo y Top-40 FMCG en Redes Sociales 2018, Daniel Dévai, Director Epsilon Technologies
19.15. Mesa redonda:
Gonzalo Ybarra, Director de Marketing y Comunicación Grupo Ybarra Alimentación
Nuria Godino, Media & Digital Manager Spain GBfoods
Daniel Godoy, Head of Digital South West Europe Pepsico
20.00. Cocktail y Networking
20.30. Fin del evento
¡Te esperamos en el Pier 01 de Tech City!
#PanelIcarus
#tendenciassocialmedia2018
@Epsilontec
@TheValleyDBS