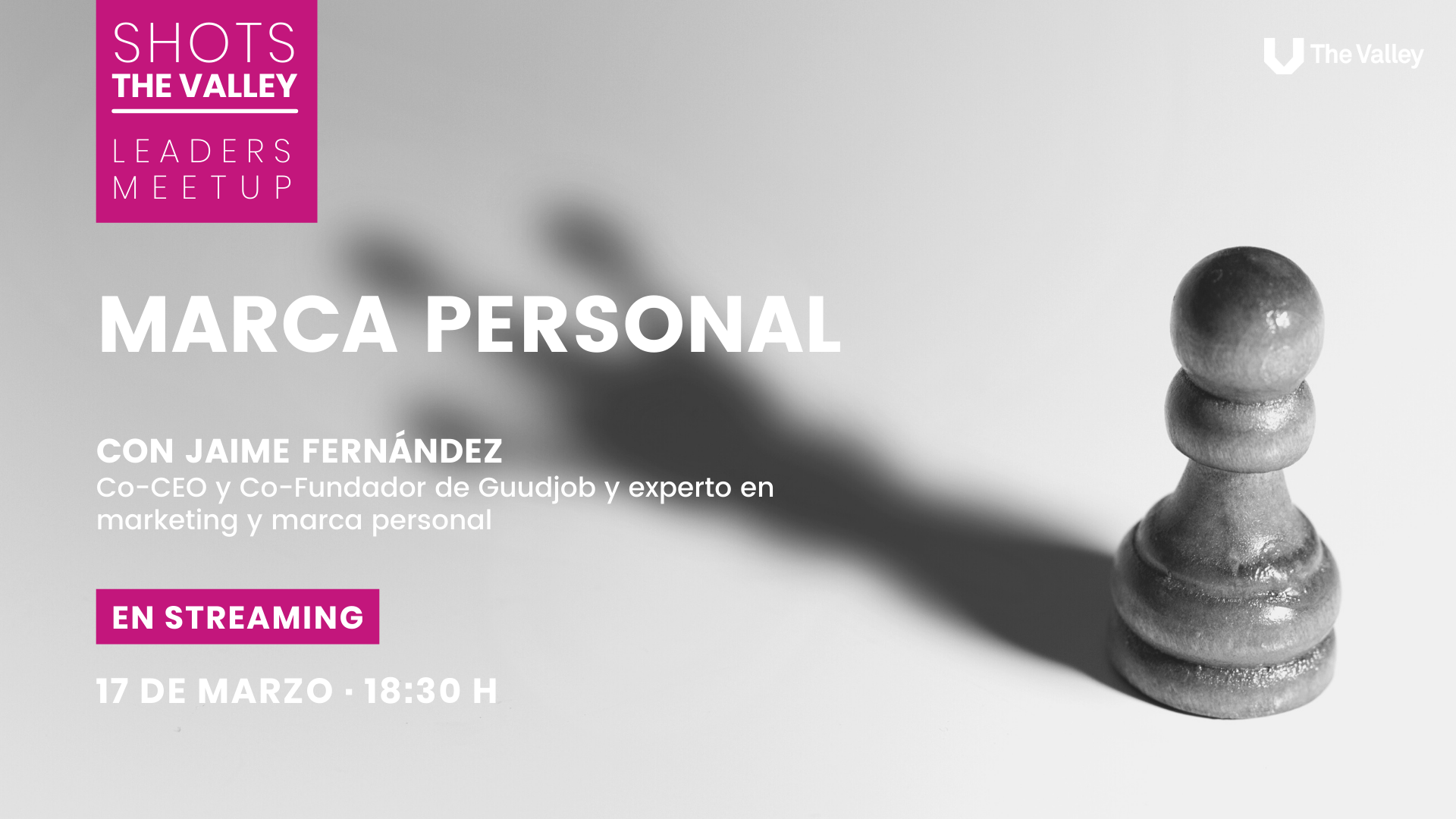 Shots The Valley | Leaders Meetup: marca personal
¿Cómo resumir nuestra trayectoria?, ¿cómo destacar nuestros logros?, ¿dónde hacerlo? En tiempos de reinvención, tanto si sigues en activo como si estás buscando nuevas oportunidades, es importante contar con tu marca personal porque sino, simplemente no existes.
En este meetup de 20 minutos, Jaime Fernández, hablará sobre cómo ganar visibilidad en el mercado a través de la mejora de tu marca personal.
Tras la charla, contaremos con un turno de preguntas para resolver todas esas dudas que tenemos en mente.
Inscríbete a este Shot de The Valley y te enviaremos las credenciales de conexión.
¡Te esperamos!