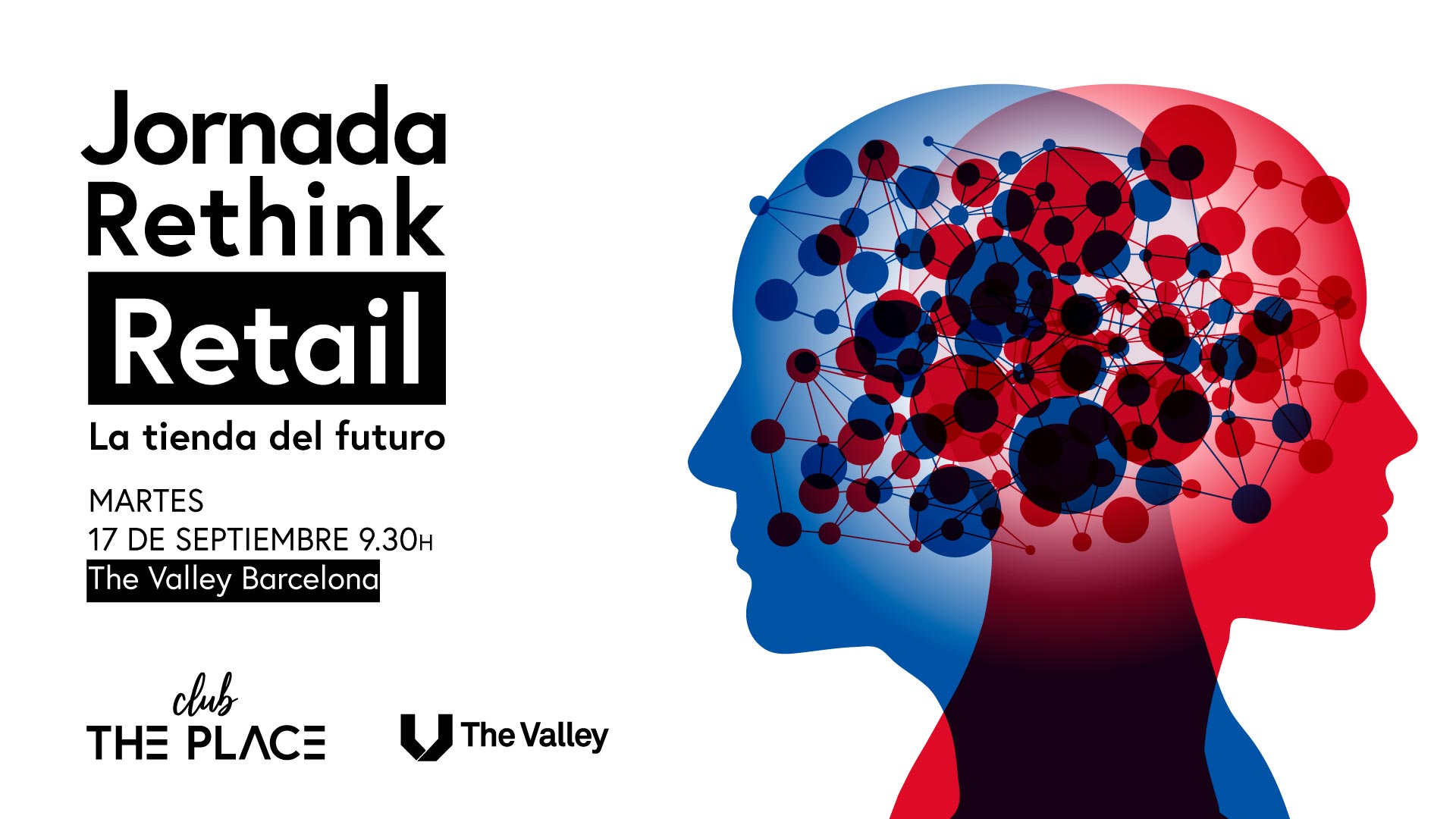 Rethink retail: La tienda del futuro
Una mañana, un viaje por el futuro del retail, un objetivo: explorar la tienda del futuro.
Probadores inteligentes, tiendas Pop Up y pantallas interactivas. Bots, Chatbots y robots. Carritos de compra, realidad aumentada y tecnologías de etiquetado… En la tienda del futuro, el presente se escribe en clave de innovación, inspiración y tecnología.
Pero, ¿cómo abordar el reto de la omnicanalidad, la transformación digital de los espacios físicos y lograr la deseada fidelización de los clientes?
El próximo martes 17 de septiembre, The Valley Barcelona acogerá el primer Rethink de Retail de la mano de The Place, el centro de innovación e inspiración de The Valley. En este evento, Juan Luis Moreno, socio y director de Innovación de The Valley, presentará un informe de tendencias sobre la "La tienda del futuro", elaborado durante los últimos meses y, posteriormente, expondremos un caso de éxito en el que los asistentes podrán ver y experimentar el uso de las nuevas tecnologías en este entorno. Daniel Vidal, responsable de comunicación de  ADMIRA Ey profesor en The Valley Barcelona expondrá la conferencia: "Transformando el retail mediante el Internet de las Cosas" y nos contará cómo la tienda del futuro está ya aquí, con ejemplos en instalaciones por toda España y con las ventajas (y algunas desventajas) que ello conlleva.
¡Te esperamos!
Patrocina:

Programación horaria
9:30

-

10:15

Presentación del informe de tendencias: "La tienda del futuro"

Juan Luis Moreno, Chief Innovation Officer, The Valley
10:15

-

10:45

Transformando el retail mediante el Internet de las Cosas

Daniel Vidal, responsable de comunicación de ADMIRA
10:45

-

11:00

Desayuno y The Valley Networking