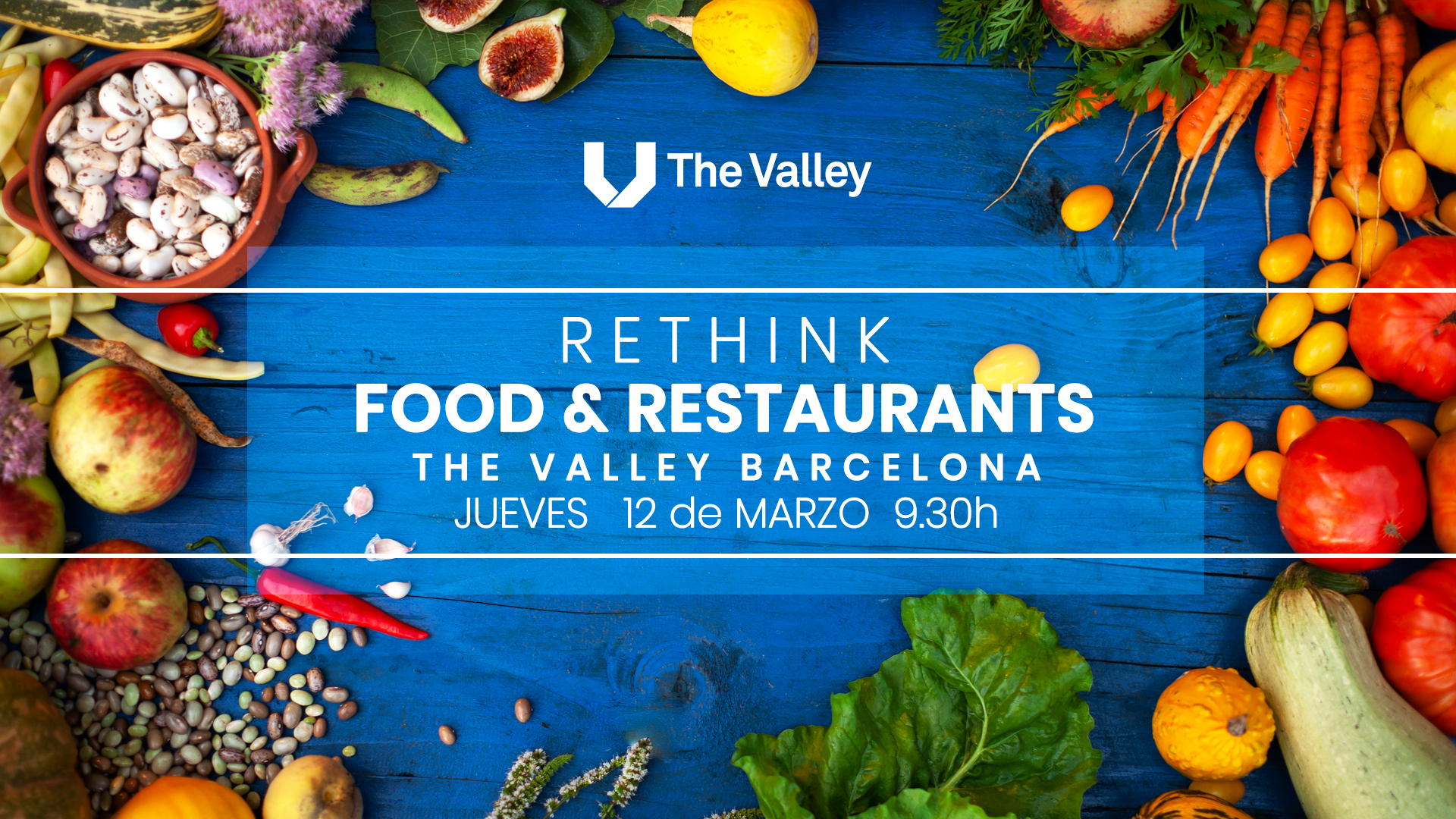 Rethink Food and Restaurants
¿Qué comeremos en el futuro?, ¿cómo serán los nuevos espacios para vivir experiencias gastronómicas?, ¿permitirá la tecnología que comamos más sano y mejor?
El sector alimentario y la hostelería experimentarán en los próximos años una profunda transformación gracias a la aparición de nuevas empresas que aprovechan la tecnología para irrumpir en el mercado con productos y servicios diferenciales. Sensores, realidad virtual, big data, blockchain, impresión 3D y herramientas de gestión basadas en inteligencia artificial lo harán posible.
Estos nuevos jugadores ya trabajan en el desarrollo de propuestas sostenibles y ecológicas que facilitarán la aparición de nuevos alimentos, modificarán las pautas alimenticias tradicionales y trastocarán la cadena de valor.
En esta jornada conoceremos el informe de tendencias Food&Restaurants de la mano de Juan Luis Moreno, Partner y Chief Innovation Officer de The Valley.
Te esperamos para descubrir y debatir sobre el futuro del sector.