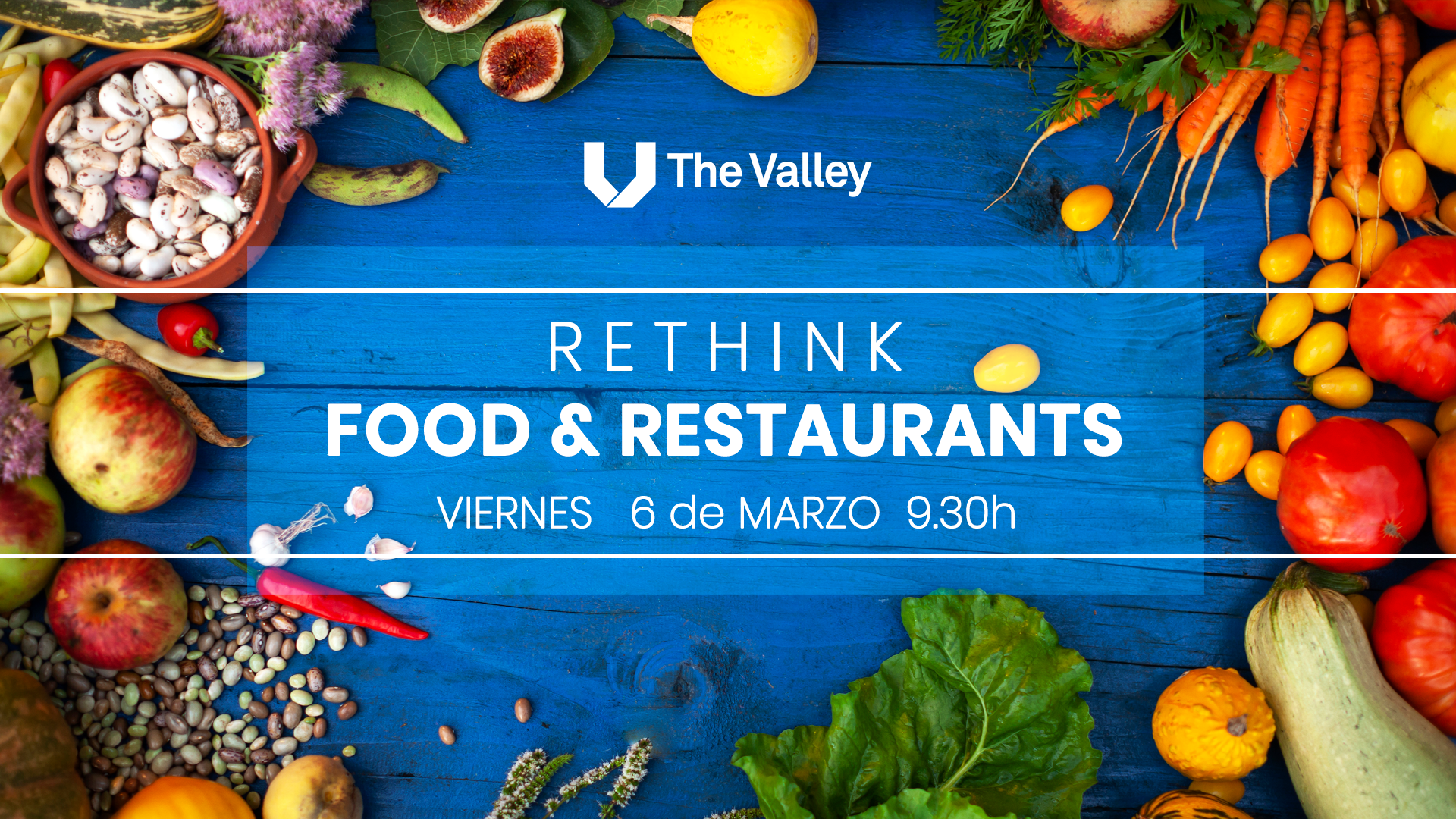 Rethink Food and Restaurants
¿Qué comeremos en el futuro?, ¿cómo serán los nuevos espacios para vivir experiencias gastronómicas?, ¿permitirá la tecnología que comamos más sano y mejor?
El sector alimentario y la hostelería experimentarán en los próximos años una profunda transformación gracias a la aparición de nuevas empresas que aprovechan la tecnología para irrumpir en el mercado con productos y servicios diferenciales. Sensores, realidad virtual, big data, blockchain, impresión 3D y herramientas de gestión basadas en inteligencia artificial lo harán posible.
Estos nuevos jugadores ya trabajan en el desarrollo de propuestas sostenibles y ecológicas que facilitarán la aparición de nuevos alimentos, modificarán las pautas alimenticias tradicionales y trastocarán la cadena de valor.
En esta jornada conoceremos el informe de tendencias Food&Restaurants de la mano de Juan Luis Moreno, Partner y Chief Innovation Officer de The Valley. A continuación, María Jiménez, formadora en The Valley y CEO de Inboldlab, explicará las conclusiones de la jornada previa de ideación que realizamos con expertos del sector.
Para cerrar la jornada, Cristina Querol y Christophe País explicarán el proyecto Madrid es la Bomba, una iniciativa emprendedora que conecta el mundo del delivery con la alta cocina y que ya les ha valido el premio del HIP al modelo de negocio más innovador en los Horeca New Business Models Awards. 
Ambos proceden del mundo de las finanzas y en 2012 fundaron la empresa Seleccion Mediterranea Fine Foods para desarrollar negocios de hostelería y restauración que se plasmaron en la explotación de dos restaurantes: La Bomba Rice Bar y La Bomba Bistrot .