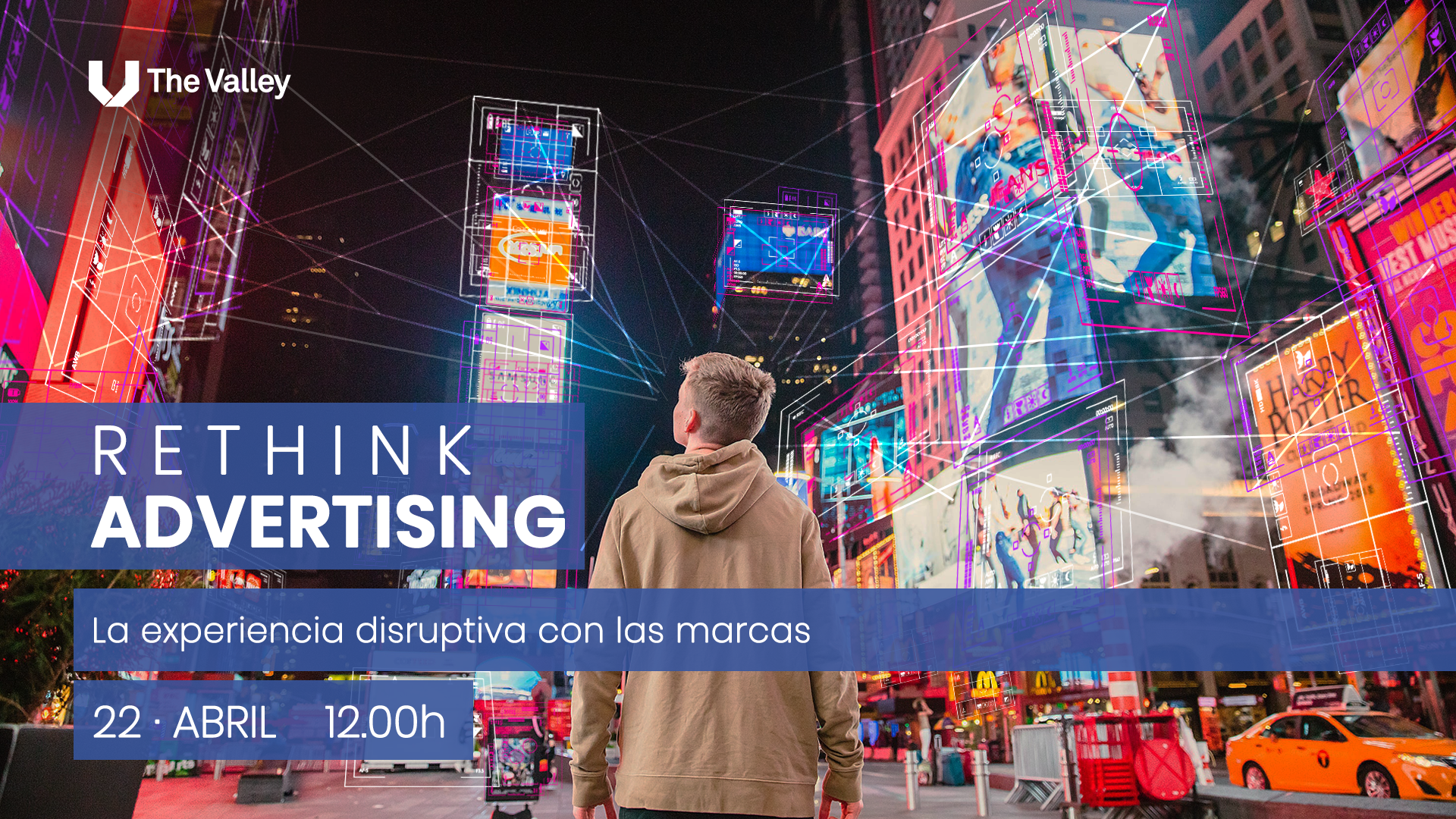 Rethink Advertising: la experiencia disruptiva con las marcas
La suma de tecnología, creatividad y publicidad van a transformar la visibilidad, el posicionamiento, el alcance, la conversión y la relación de las marcas con sus públicos.
La geolocalización, la realidad aumentada, la realidad virtual, la inteligencia artificial y las nuevas pantallas son algunas de las claves de esta transformación de la industria en la que los datos jugarán un papel fundamental en la estrategia de los anunciantes.
¿Qué tendencias se consolidarán en los próximos años en el sector de la publicidad? ¿Cuáles son las principales innovaciones en la industria? ¿Cómo impactará el marco jurídico y la privacidad en las nuevas soluciones publicitarias?
El día 22 emitiremos en directo desde The Place la presentación del informe Rethink Advertising donde Juan Luis Moreno, Partner & CIO de The Valley, tratará estas tendencias profundizando en ejemplos respecto hacia dónde se dirige el sector.
También nos acompañará María Jiménez, profesora de The Valley y CEO de Inboldlab, que explicará las conclusiones de la jornada previa de ideación que realizamos con expertos del sector.
Además, podrás saber más sobre el itinerario tecnológico de The Place en torno a este sector y que te explicaremos cómo poder visitar.
Inscríbete de forma gratuita.
Esta jornada, junto al itinerario tecnológico, Future Ads, está organizada en colaboración con Exterior Plus: