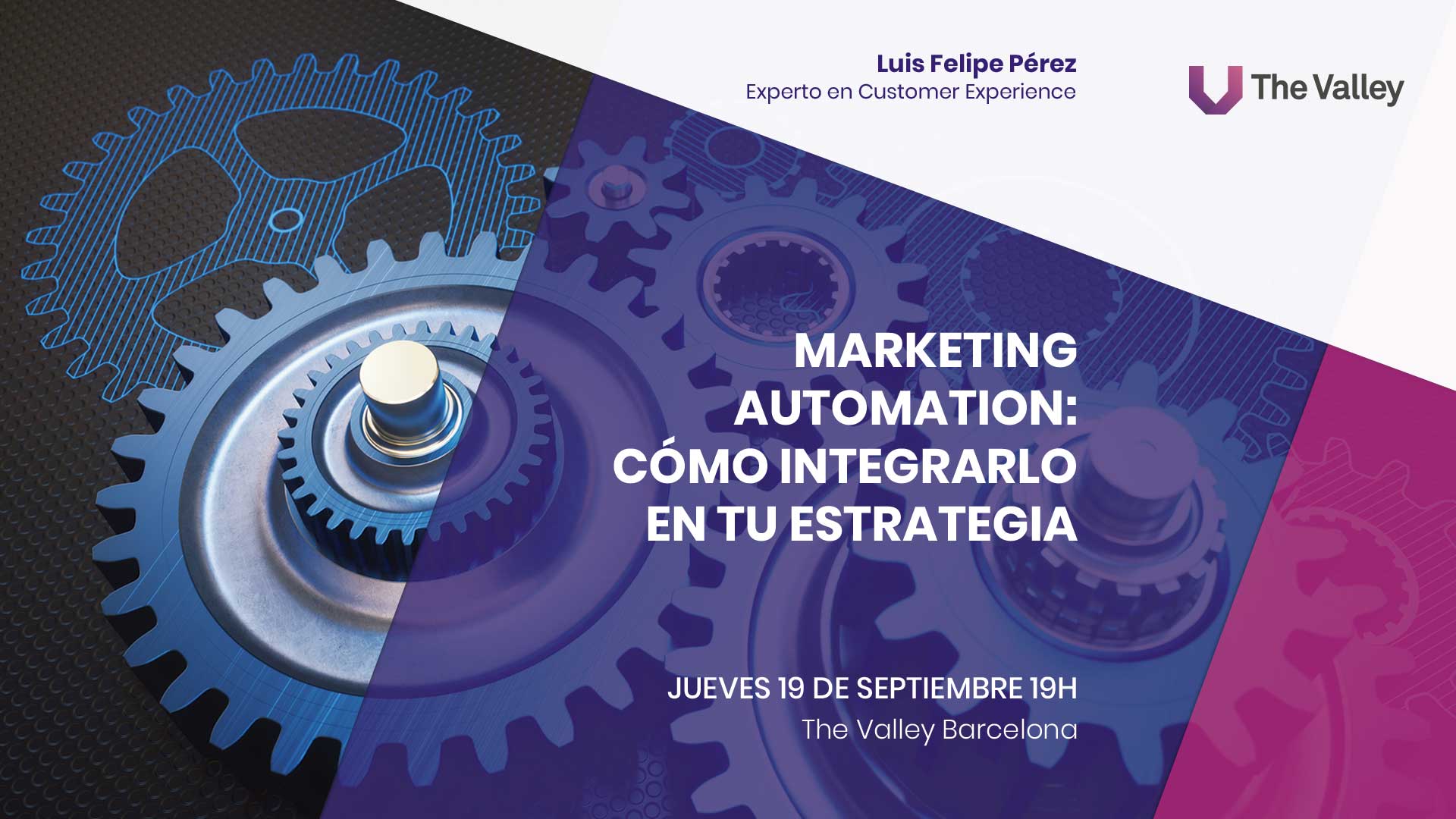 Marketing Automation: Cómo integrarlo en tu estrategia
Los principales Marketers de hoy utilizan Marketing Automation (MA en siglas) para planificar, lanzar, probar y medir sus campañas de marketing. ¿Estás aprovechando esta gran ventaja para trabajar de forma más rápida e inteligente, creando y administrando experiencias Omnicanal en sectores BTB y BTC, a la vez que obtienes información sobre sus preferencias y comportamientos?
Por no olvidar el análisis predictivo basado en ML y AI, que en el Marketing Automation ayuda a la práctica de utilizar datos nuevos e históricos para comprender mejor a los clientes, determinar patrones y predecir posibles resultados futuros, tendencias, riesgos potenciales y oportunidades.
A lo largo de 90 minutos abordaremos los principios fundamentales del Marketing Automation, su estado actual y veremos hacia dónde se dirige en el año 2020.
¿Por qué es tendencia?
All in One: Soluciones integradas
La clave del éxito
¿Cuál es el futuro del MA?
La evolución en Ventas & Marketing Automation
Arquitectura de soluciones
Grandes casos de éxito: "Storytelling"
MMH Market Analysis: "Multichannel Marketing Hubs"
Tendencias del MA en 2019/2020
Luis Felipe Pérez liderará esta jornada disruptiva que tendrá lugar en The Valley Barcelona. Luis es experto en digital marketing. Cuenta con más de 10 años de experiencia en entornos de soluciones Cloud en las áreas de Customer Experience (CX).
Al comienzo del evento explicaremos en detalle nuestro Máster in Digital Business (MDB+), con el que podrás obtener una visión táctica global de ésta y otras muchas estrategias que están afectando al mundo empresarial.
Este evento está especialmente orientado a profesionales del marketing, CMO, Heads of Digital, equipos de desarrollo de negocio y agencias de marketing.
Si algo te dice que este evento es para ti, seguramente lo sea… ¡apúntate!