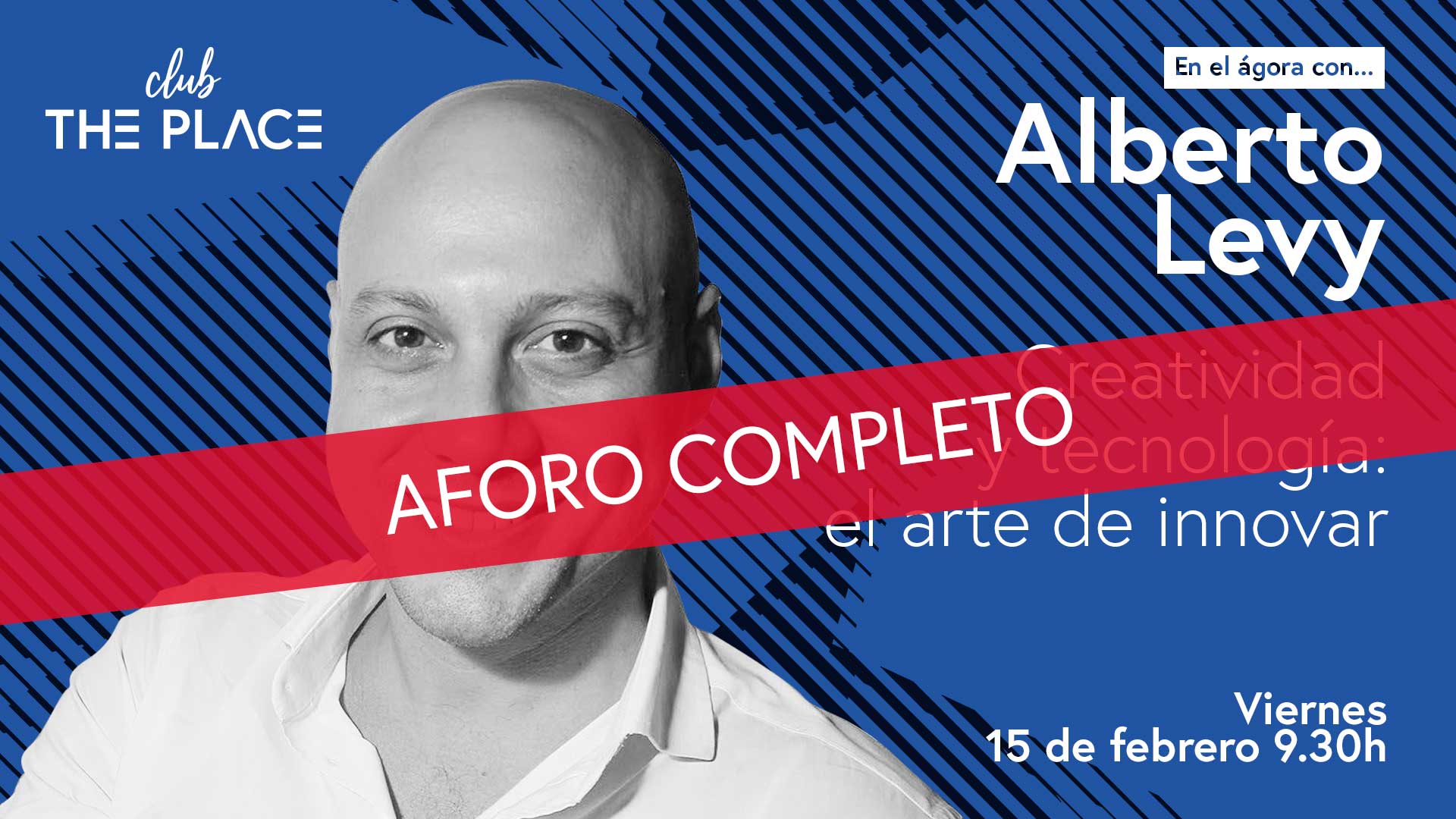 En el ágora con Alberto Levy, Creatividad y tecnología: el arte de innovar
 La combinación de las ciencias y las humanidades
La creatividad, los sueños y las metáforas no suelen ir de la mano de las matemáticas, las normas o la tecnología. Sin embargo, el uso de los dos hemisferios cerebrales, la suma de la capacidad de análisis y de la capacidad creativa, nos puede convertir en personas más exitosas; según la tesis de Alberto Levy, conferenciante del World Economic Forum, de Singularity University, de TEDx, del Harvard Business Review Summit, o el MIT EmTech, entre otros foros de referencia.
Levy considera que "nos programan para ser lineales y vivir dentro de una caja" y que "cuando estudiamos ingeniería no estudiamos arte" y viceversa, a pesar de que el cerebro humano es perfectamente capaz de trabajar "en modo matemático e intuitivo".
"Descubrimos que existe una vida más rica cuando exploramos esta dicotomía y se abren nuevas dimensiones en la vida personal y profesional, estimulando la innovación", sostiene Levy.
La realidad es que los dos hemisferios cerebrales están vinculados y su uso simultáneo depende simplemente de ejercitarlos. Si quieres profundizar en las técnicas para potenciar la creatividad y la innovación en todos los órdenes de la vida y conocer sus resultados, en The Valley estamos esperándote para compartir juntos el próximo Ágora con Alberto Levy. 
¿Quién es Alberto Levy?
Alberto Levy es considerado un "Innovation Evangelist" por Harvard Business Review Summit y el Foro Económico Mundial. Conferencista internacional, consultor de tecnología y marketing, emprendedor en serie y mentor de startups, Levy cuenta con una exitosa carrera en la aplicación de la innovación a distintas industrias en más de 15 países, y con más de 1.500 proyectos para 300 clientes, muchos de ellos compañías del Fortune 500.
Levy, ingeniero en computación, cuenta con distintos premios y galardones por su manera de mezclar arte y tecnología para contar historias en formatos innovadores. Es co-fundador de Plentie, maestro por la Universidad de Nueva York en Telecomunicaciones Interactivas, graduado de Aspen Institute y profesor del IE,  y ha sido conferenciante destacado en eventos como el World Economic Forum, Singularity University, TEDx, Indian Institute of Technology, Universidad de California, WoBI, Harvard Business Review Summit, MIT EmTech, Oracle Leaders Circle, entre otros.