Executive Program in Digital Marketing
The EPDM + prepares marketing and communication professionals with an in-depth understanding of all the necessary disciplines as well as providing them with a knowledge of all the key tools for the planning, execution and budgeting of a global marketing plan in an increasingly digital market environment. To achieve this it has an extensive faculty consisting of expert teachers in each subject who accompany the student in an eminently practical learning experience.
Thursdays from 19h to 22h and Fridays from 16h to 21h
100%
After the Executive Program in Digital Marketing, I have changed the focus, the way of seeing reality, how to interpret news, articles, conversations and how you are able to predict future innovations. I absolutely recommend this program for any professional interested in knowing how the interactions between companies and clients works nowadays.

José Luis Marín

Strategic Marketing & Projects Management
Studying the Executive Program in Digital Marketing has been very interesting and enriching in both professional and personal parts.

Abel Blázquez

Sales Responsible at La Voz de Galicia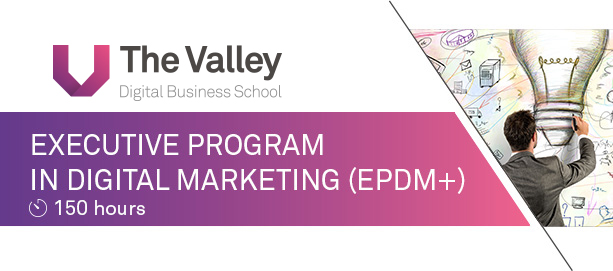 ¿Quieres recibir información de este programa?
Déjanos tu correo electrónico: