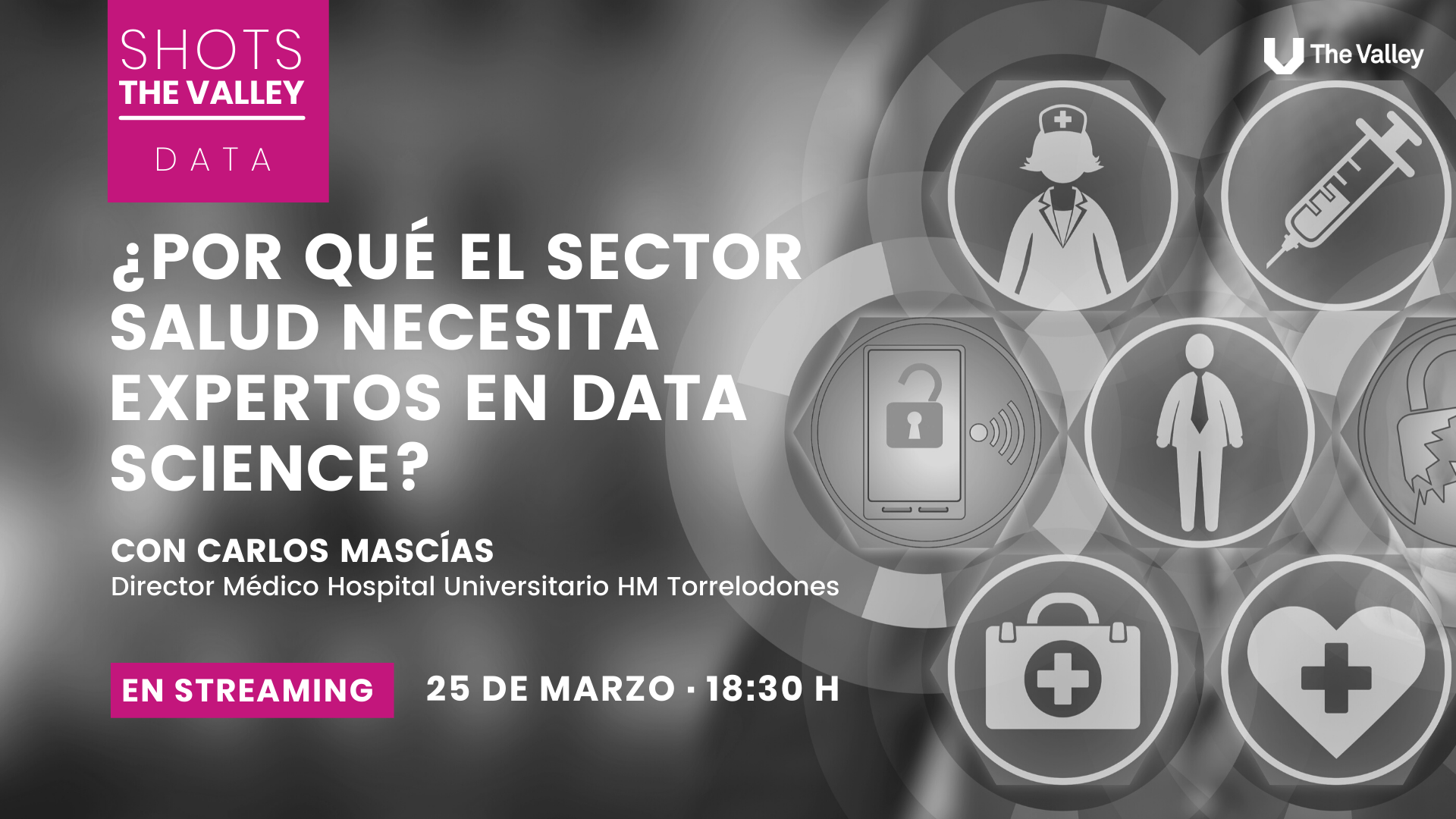 Shots The Valley | ¿Por qué el sector salud necesita expertos en Data Science?
Lo más importante para gestionar una crisis sanitaria como la que hemos vivido han sido los datos. No solo tratando la pandemia del Covid-19: la gestión de hospitales, la logística, el descubrimiento de soluciones a enfermedades raras, la monitorización de pacientes, todo ello dependen directamente de los datos.
La ciencia de datos y el machine learning es una de las tecnologías disruptivas más excepcionales que, gracias a su escalabilidad, nos permitirán innovar y revolucionar la industria de la salud tal y como la conocemos. Descubre cómo la salud se transformará tal y como la conocemos gracias a la revolución de los datos.
El 25 de marzo a las 18:30 Carlos Mascías, Director Médico Hospital Universitario HM Torrelodones, nos acompañará en un nuevo Shot The Valley para contarnos la importancia del perfil del Data Science en el sector de la salud. Tras su sesión, contaremos con 10 minutos para resolver las dudas y preguntas que os surjan.
Inscríbete en la charla y te enviaremos toda la información de conexión, ¡te esperamos!