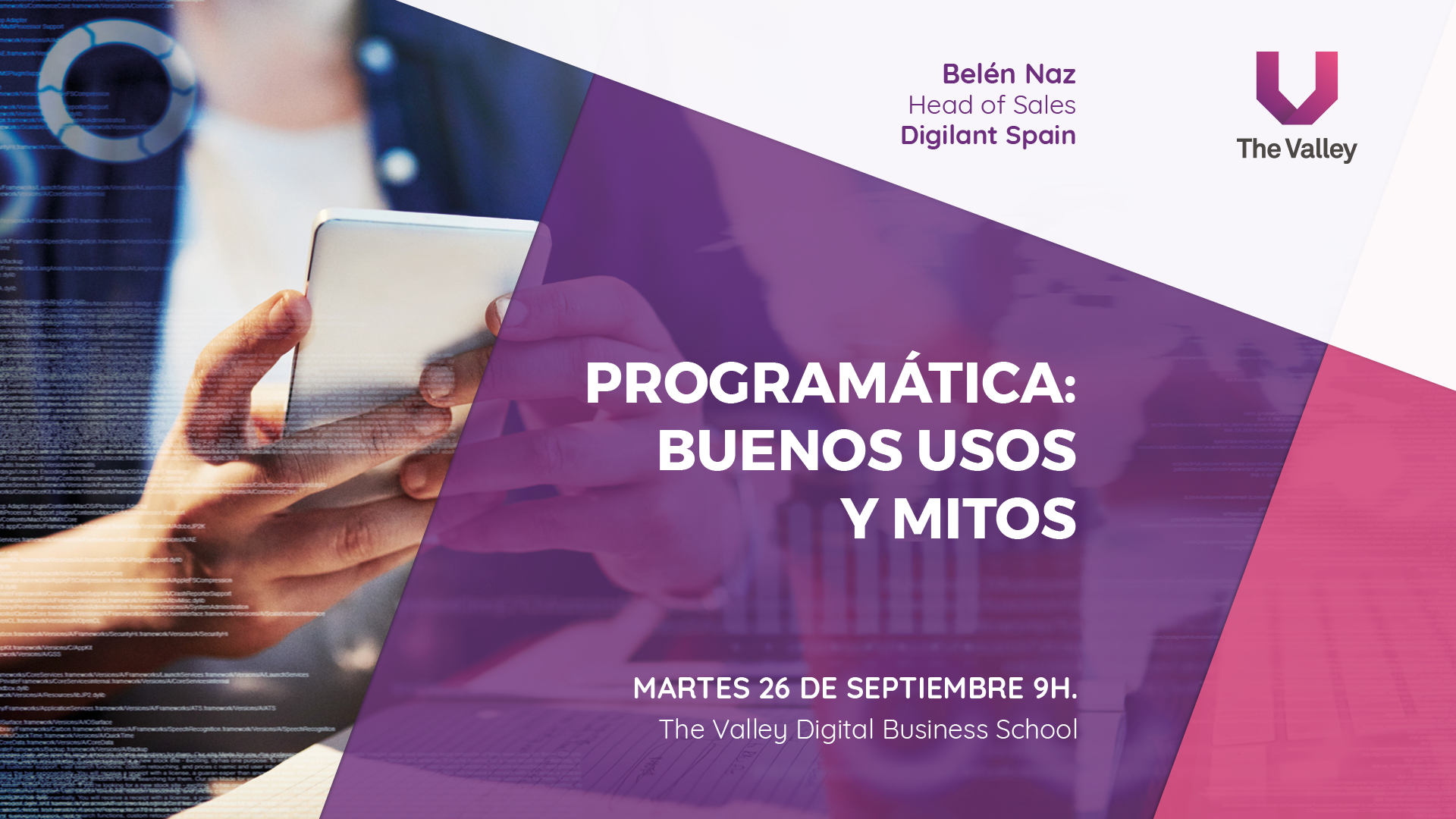 Programática: Buenos usos y mitos
El próximo martes 26 de septiembre a las 9:00 horas The Valley acogerá la charla "Programática: Buenos usos y mitos" de la mano de Belén Naz, Head of Sales en Digilant Spain.
¿Los departamentos de marketing están realmente preparados para invertir en programática? Llevamos años oyendo hablar de esta "moda" y muchos han probado en sus planificaciones digitales líneas que no han terminado de aportarles un valor añadido o se han lanzado a contratar plataformas que no han conseguido sacarles partido. Hay que prepararse para conocer los buenos usos y desmitificar todo el ecosistema entorno a esa "tendencia".
¡Te esperamos!
#EventosValley