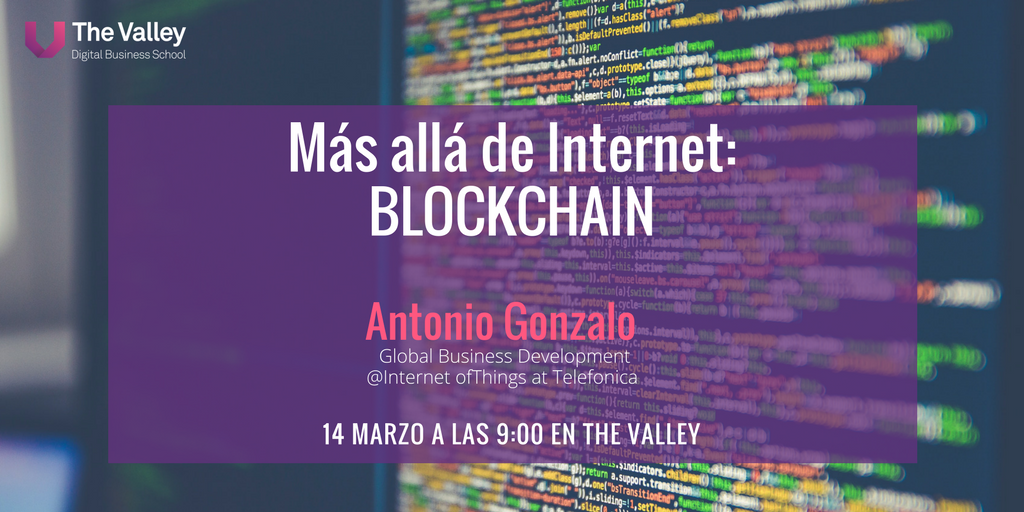 Más allá de Internet: BLOCKCHAIN
Grandes como Goldman Sachs, McKinsey, Deloitte solo hablan de ello: BLOCKCHAIN, la nueva tecnología que amenaza con cambiar de nuevo las reglas del juego, la economía mundial.
Descubre por qué mercados tan diversos como los seguros, la energía y el arte ya están alerta.
El martes 14 de marzo Antonio Gonzalo, Global Business Development @Internet of Things at Telefonica nos introduce en este "nuevo mundo" y nos cuenta las principales claves de este entorno. Ven a The Valley a conocer de manos de un experto lo que hay más allá de Intenet.
¡Apúntate, te esperamos!
@TheValleyDBS
#EventosValley