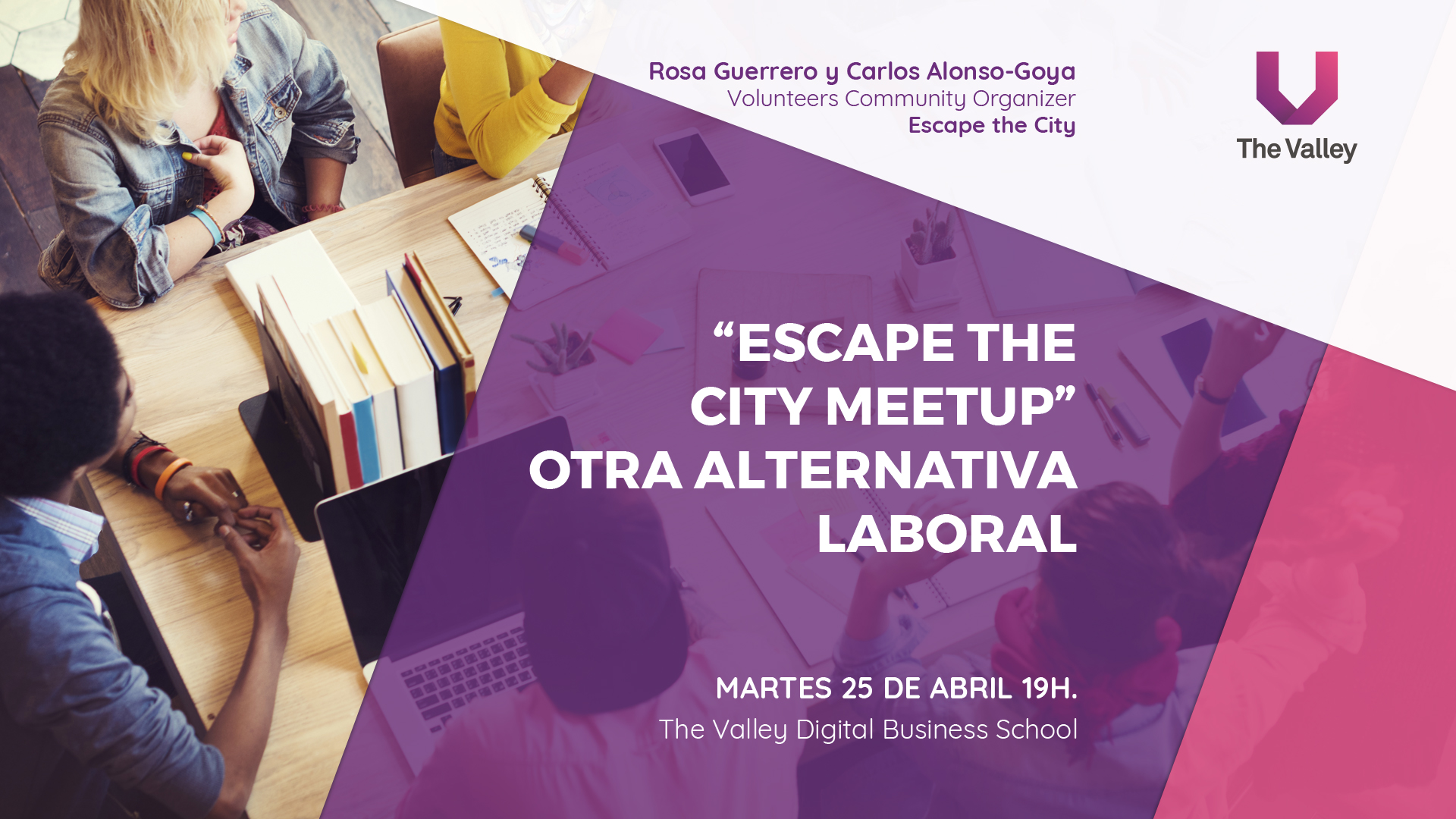 "URGENTE: ANULADO" Escape the City meetup", otra alternativa laboral
Únete a Escape the City para descubrir la existencia de otras alternativas de trabajo y analizar cómo llegar hasta allí.
Rosa Guerrero y Carlos Alonso-Goya, Volunteers Community Organizer en Escape the City, hablarán en The Valley Digital Business School (Plaza Carlos Trías Bertrán,7, 1ª planta) de cómo incentivar a que la comunidad Escape sea especial y se ayude mutuamente a alcanzar sus sueños.
Su misión es cambiar la vida de más de 1 millón de personas. Si la gente encuentra y sigue su pasión, hará del mundo un lugar mejor…
En el evento también participarán algunos de los responsables de las startups del Ecosistema The Valley que anteriormente trabajaban en un entorno corporativo y que decidieron dar el paso a emprender. Más que hablar de sus negocios, explicarán lo que les impulsó al emprendimiento y cuáles fueron sus principales blockers.
#differentispossible #smallsteps @escthecity
@TheValleyDBS #EventosValley