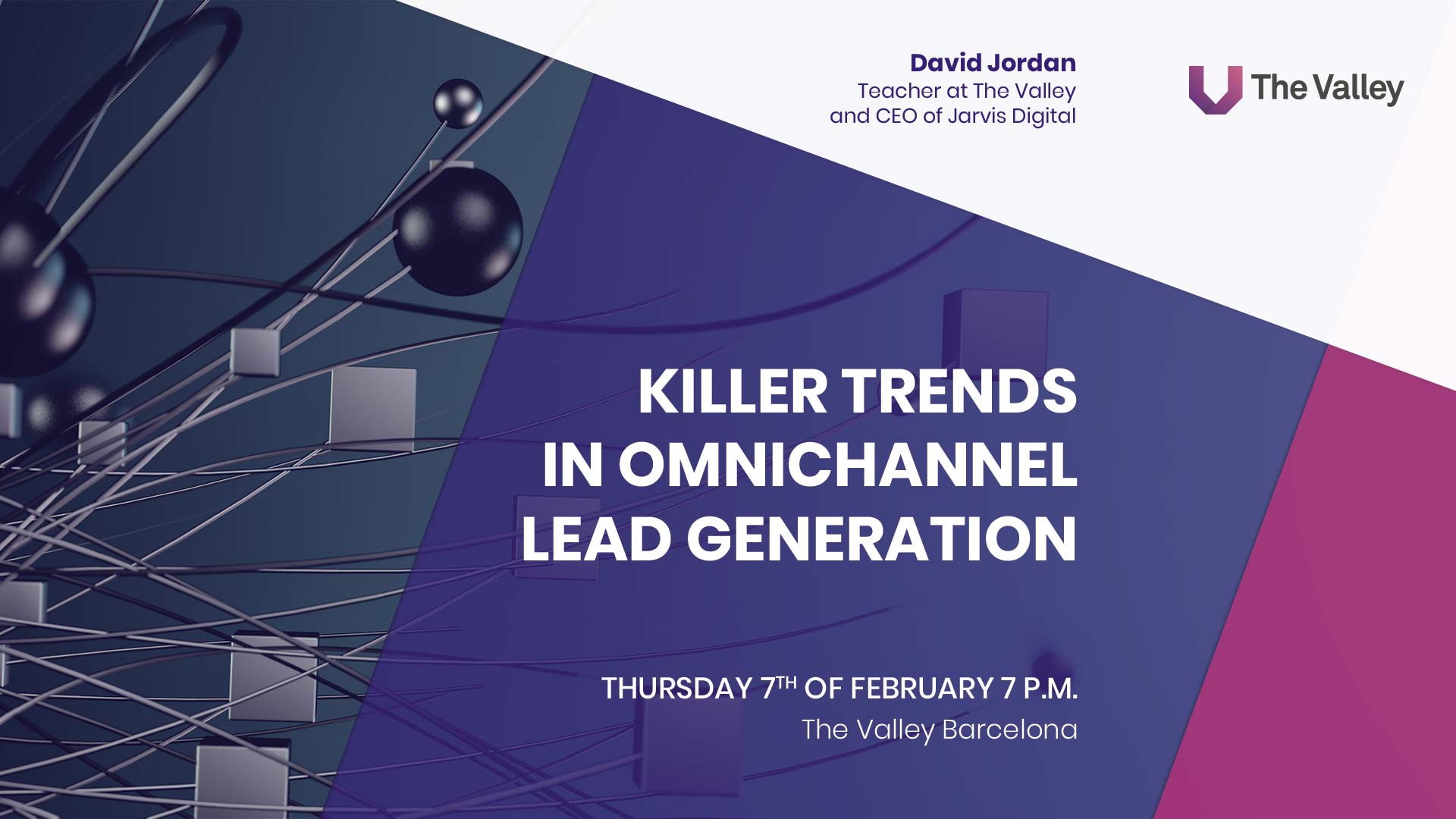 Killer trends in omnichannel lead generation
In this event organised by The Valley, David Jordan, teacher at The Valley and CEO of Jarvis Digital, will explain to us the latest trends in omnichannel lead generation.
You will learn how to get new customers for your business by creating an omnichannel strategy. Specifically, you will get to know:
What are the latest trends and the most common channels
How these channels connect with each other
How we can leverage their relationships with automation processes in order to build up a consistent omnichannel lead generation strategy
Because once we decide to acquire new leads which we hope will become our customers, we cannot rely upon a single channel to make it happen.
See you the next 7th of February @The Valley!