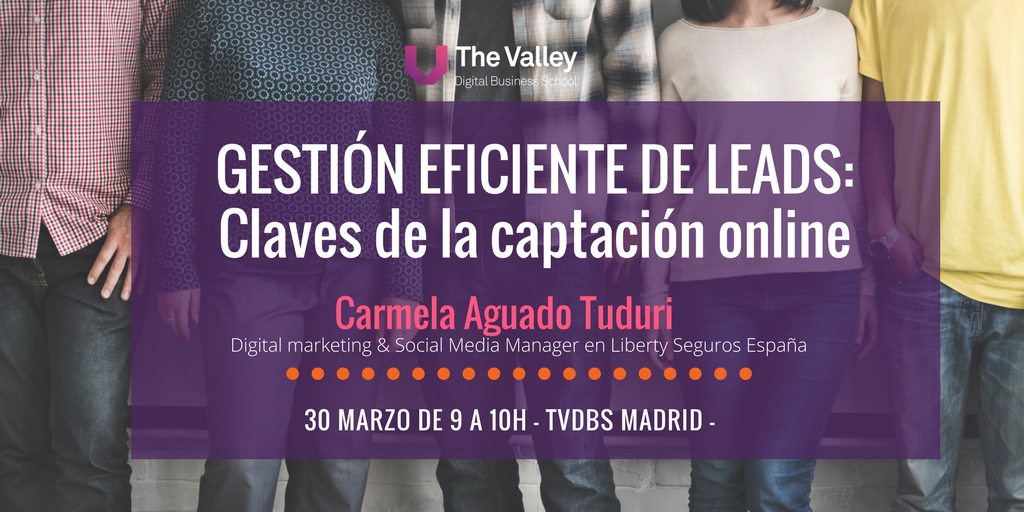 Gestión eficiente de leads: Claves de la captación online
Descubre cuáles son las claves para una gestión eficiente de leads y cómo desarrollar una buena estrategia de captación online. Te esperamos en la charla que impartirá Carmela Aguado Tuduri, Digital Marketing & Social Media Manager en Liberty Seguros España. Una conferencia que tendrá lugar el próximo jueves, 30 de marzo de 9h a 10h en The Valley Digital Business School y en la que abordaremos la siguiente temática:
Fuentes de tráfico

De visita a lead: Lead nurturing, lead scoring…

Gestión eficiente de los leads
Te esperamos en The Valley Digital Business School. ¡No faltes, inscríbete!
@TheValleyDBS
#EventosValley